Previously on this blog, we're talked about the interplay of British royals influencing fairy tale adaptations and comparing themselves to fairy tale characters. But what are the other royal houses of Europe doing to maintain their fairy-tale image? Continental royalty tend to get buried–at least in English-language media–underneath mountains of headlines about the British royals. Scandinavian royalty seem to take particular effort to showcase themselves as fairy tale figures as they organize storybook-themed public engagements, publish and perform fairy-tale media, and inspire Cinderellaesque rom-coms.

Sweden: A Fairy Tale Childhood


Nine-year-old Princess Estelle of Sweden, granddaughter of the current king, Carl Gustaf, will one day sit on the throne. Estelle completed her first official appearance at age two when she appeared in the grand opening of a "fairy path" in the province of Ostergotland. In addition to being a princess, little Estelle is titled Duchess of Ostergotland, so both the location and her age made her the ideal member of the royal family to romp around among statues of fairy tale creatures. At the opening, Estelle was presented with a certificate indicating that she would perform duties there when she was older. Royal children might feature in media footage of their parents carrying out engagements, but this was the first time in her life that Estelle herself was doing anything of note. The next item of note in Estelle's biography was her enrollment in preschool. Her parents chose to send her to the fairy-tale themed Aventyret School, where kids frolic in nature while teachers share traditional folktales. Her early public image has been centered around make-believe. As she grows older and becomes a full-time working royal, a princess bride, and a queen, all analysis of her will have to start with her early life. Thus her reign will be foundationally rooted in fairy tales.

Norway: The Storyteller Princess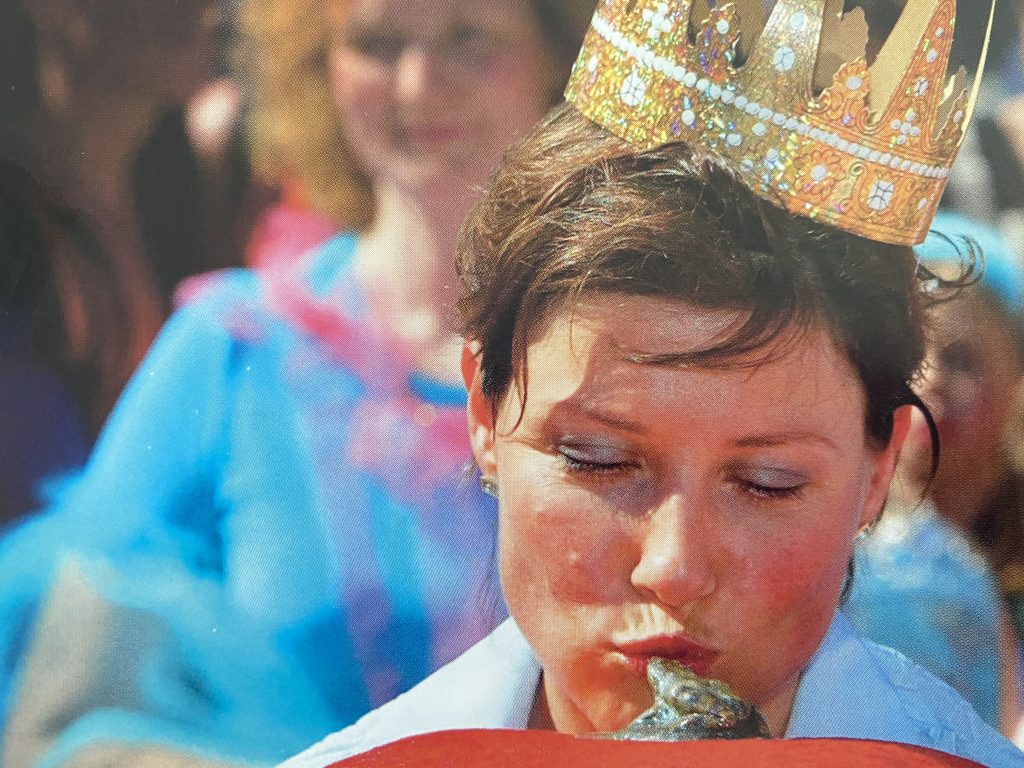 As a child, Princess Martha Louise of Norway read The Princess and the Pea and decided to test her own validity by sliding a pea under her mattress. When she woke up without bruises, she was terrified, according to an interview she conducted as an adult with Expressen. Later on in life, she kissed a (plastic) frog in front of an audience.
Martha Louise is a controversial royal, having stepped down from her official duties in 2002 so she could work as a clairvoyancy teacher and storyteller. She has taken a personal interest in folk tales and the fantastical. In the years following her stepping-down, she edited an international fairy tale anthology and authored her own children's book, Why Kings and Queens Don't Wear Crowns.
The book offers a fairy tale take on the life of Martha Louise's grandfather, King Olav V. Olav and his parents were Danish transplants who became the first Norwegian royal family to preside over the country after centuries of joint governance with Denmark or Sweden. Little Olav's parents want to "be more Norwegian than the Norwegians, even with these crowns on our heads," and he sets about learning Norwegian pastimes. Olav keeps his crown on as he builds snowmen, sleds, and skis, banging up the metal and shedding gems all the while. This is very much a whimsical take on royal life, since crowns live under lock and key and only come out to play on special occasions. Though the story has no magical elements, it is modeled on fairy tale structure, following the rule of three with Olav's winter activities. Once the crowns are confined to a museum, Little Olav not only lives happily ever after, but Norwegianally ever after. The closing line reads, "Norwegians came to love and respect their new royal family, who worked so hard to be truly Norwegian, and they all skied happily ever after."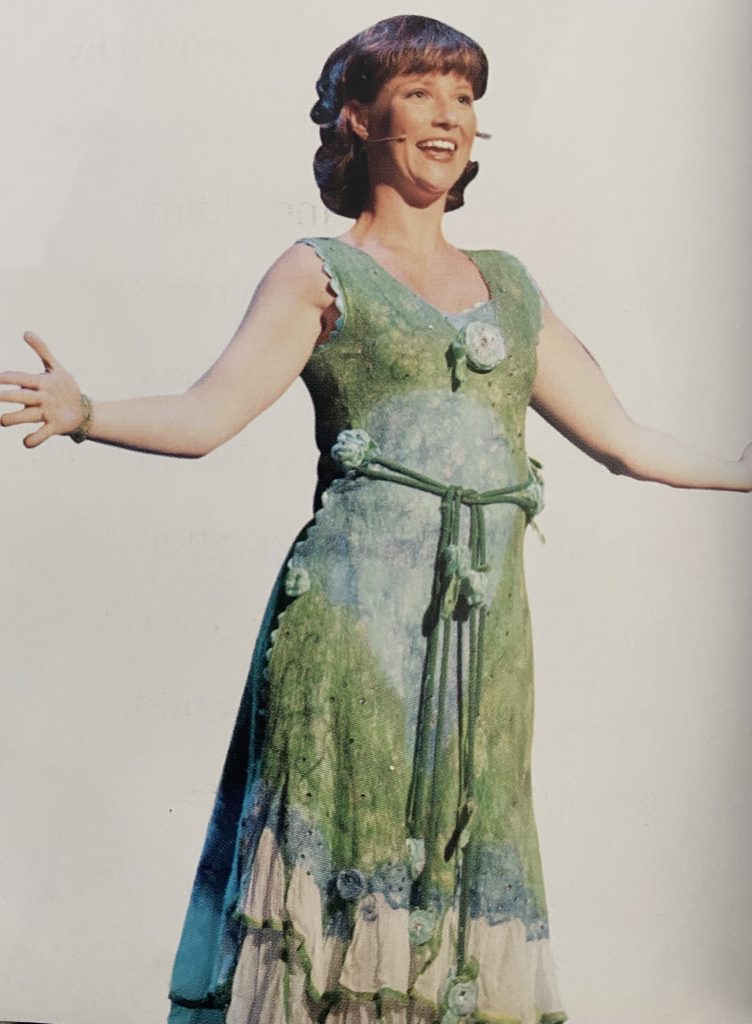 The princess has also made several television appearances, singing and performing as a storyteller of traditional Norwegian folklore. In her televised career and fairy tale-style take on her own family history, Martha Louise shows an acute awareness of the conflation of real royalty and their storybook counterparts. She very consciously uses the fairy tale genre to celebrate her family as vital symbols of patriotism, events after removing herself from full-time working royal status.

Denmark: A Prince Walks Into A Bar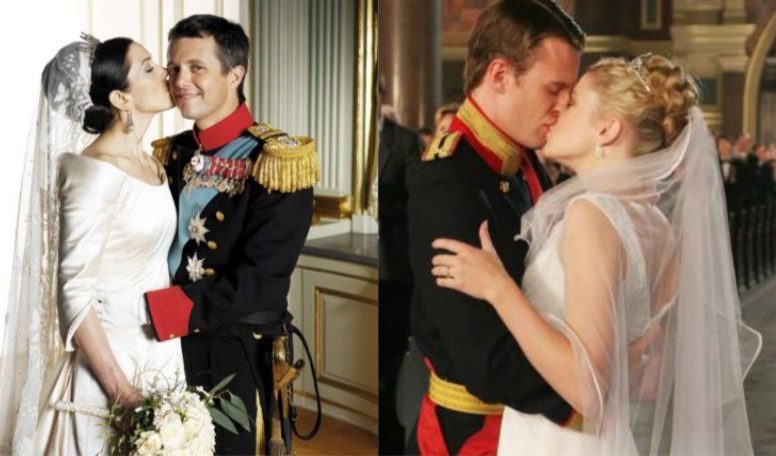 Four princes walk into a bar. One meets the girl of his dreams. They inspire a movie. In 2000, Crown Prince Frederik was in Australia watching the Olympics with some of his royal relatives (his little brother, the now-king of Spain, a deposed prince of Greece, and Princess Martha Louise). They stopped by a pub, where Frederik ran into Mary Donaldson, an Australian commoner, and began a long-distance relationship. The couple married in 2004, about a month after the release of royal rom-com The Prince & Me.
Hallmarkesque royal rom-coms are usually set in fictional European microstates with schmancy, romantic names like Aldovia or Genovia (where the national language always seems to be English). The Prince & Me is an oddity for taking place in real Denmark. Given the parallel timelines of the movie production and Mary and Frederik's courtship, it seems impossible that the film was not made with the couple in mind. Hijacking a royal wedding for publicity isn't a new trick-on the same day Grace Kelly married Prince Rainier of Monaco in 1956, her former studio released The Swan, a royal love story starring Grace that had been planned before her real-life romance. The pub certainly didn't shy away from a "meet your prince" marketing campaign and now flies the Danish flag, even though Mary's bridesmaid has claimed this charming pub story isn't historically accurate. Spoilsport.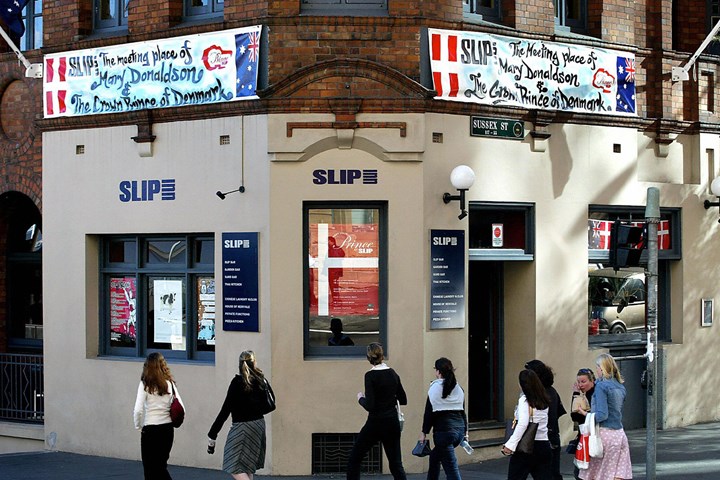 In addition to the overall commoner-dates-a-Danish-prince premise, there are a number of similarities. The fictional Prince Edvard attends school in Wisconsin incognito, where he meets love interest Paige in a bar. Frederik also spent time in America for college, attending Harvard incognito.
Since her marriage, Mary has been praised for picking up the Danish language and settling into her role as Denmark's future queen. Paige doesn't have that problem, since everyone in this cinematic Denmark speaks British-accent English and published newspapers in English as well.
Before she learns Eddie is a prince, Paige downplays their romance to her mom, saying she won't "fool myself into thinking he's Prince Charming…get married and live happily ever after." Later, in Denmark, she describes their relationship as "a real-life fairy tale." Edvard also references Hans Christian Anderson (who wrote under the patronage of a past Danish king) when Paige's brother insists he's "never even heard of anyone from Denmark."
Paige is initially met with disapproval as an American commoner. This is probably more fairy-taleish than realistic. The real Prince Frederik and all four of the royals who were with him when he met Mary Donaldson went on to marry commoners, making "fairy tale" marriages more accessible than ever in a contemporary world.
While many young audience members may daydream about growing up to be princes and princesses, enchanted by the impossibility of it all, real royalty are in the unique position of relating to fairy-tale characters. They would be remiss not to recognize the great power in fantasy. After all, fantasy is harmless. Everyone loves raging against their own governments, but in a world where there are currently more Disney princesses than countries in Europe that still have monarchies, no one wants to overthrow Cinderella. And for American media consumers, where royal regimes haven't cramped anyone's style since 1776, monarchies represent escapism.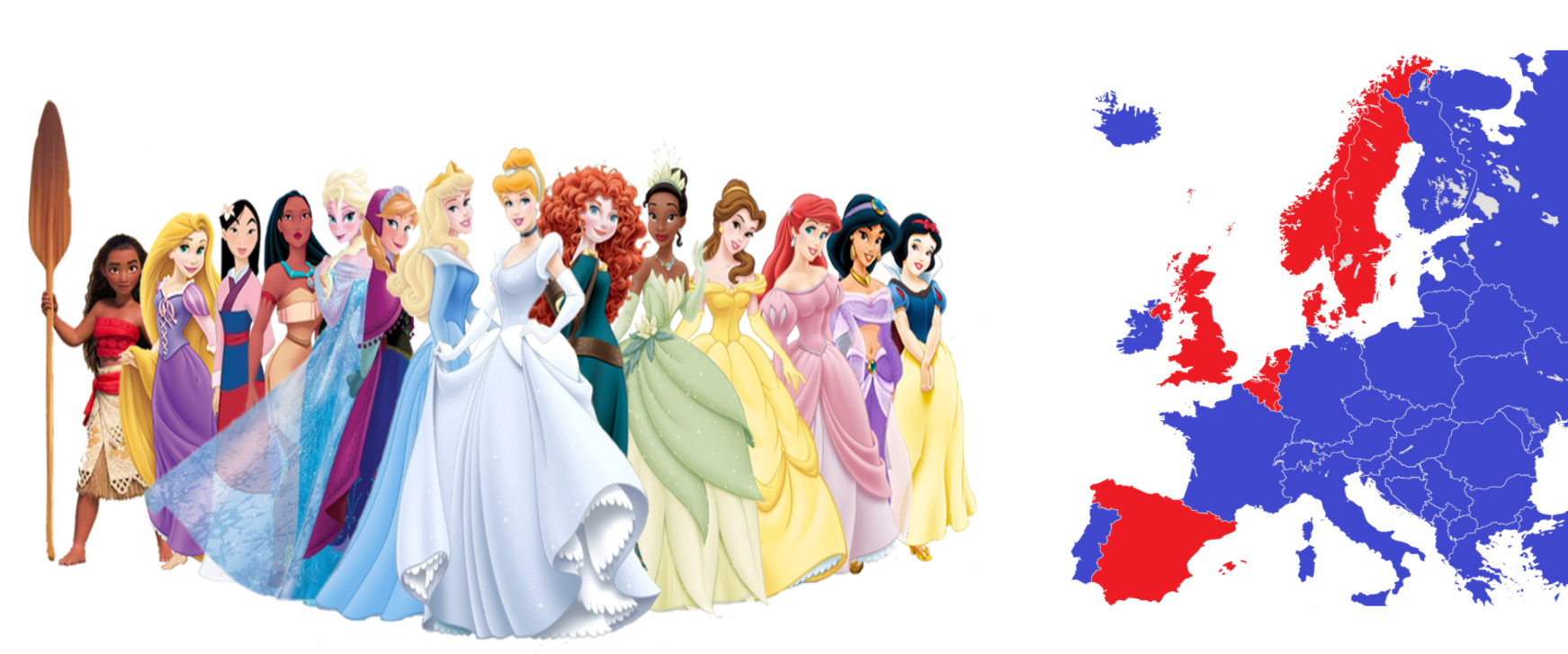 At times, hearing themselves discussed in fairy-tale terms may be cloying for real royals, since the public seems more interested in comparing these real people to storybook characters than in discussing the charity, advocacy, and lingering political responsibility that comes along with the jewels and ball gowns.
But as the world changes around them, as royal families have seen their friends and relatives overthrown, slimming-down the pomp and circumstance and rebranding themselves as understated public servants to avoid the same fate, fairy tales have helped them make a place for themselves in a modernized, media-obsessed world. Kings and queens don't wear crowns-but they can inspire media about and stand on the shoulders of characters who do.